Summer is upon us and it's already been a hot one! Fortunately, BSP residents don't have to worry about going out in the heat to take care of home or landscape maintenance; leaving the house to exercise, go to the bank, beauty salon or post office; or even getting in a hot car to drive to a doctor's appointment or run errands. And there are plenty of ways to take part in activities, enjoy delicious restaurant-style meals and spend time with friends without ever leaving the air conditioning!
There's just something about summer that makes us feel like a kid again, and BSP residents have made the most of that spirit by attending various exhibits and lectures both here at BSP and around town, enjoying recitals and performances, and spending time with family (especially the grandkids!) who love to visit this time of year.
Read on to see how our residents have been spending the summer so far, as well as to read summertime travel tips and fun ideas for intergenerational activities.
BSP Annual Block Party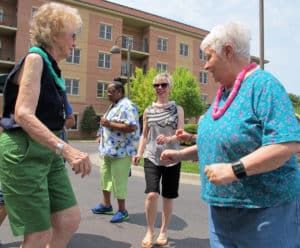 BSP Block PartyOur summer party was filled with all things Hawaiian – colorful leis, fun outdoor games and face-painting, Hula dancers and a feast from PB&J Restaurants that included pulled pork sliders and grilled chicken kabobs. Mahalo!
Enjoy more photos of this festive event!
Summer Solstice Patio Party
The summer solstice heralds the beginning of summer in the northern hemisphere, and what better way to celebrate summer's arrival than with a post-prohibition patio party! The summer shindig was hosted by one of our generous residents who uncovered local gem Tom's Town – a distillery named and built around the legacy of Tom Pendergast. Tom's Town Distilling Co. is downtown Kansas City's first legal distillery since prohibition and we were fortunate they came in to indulge us with their unique spirits paired with treats based on their menu.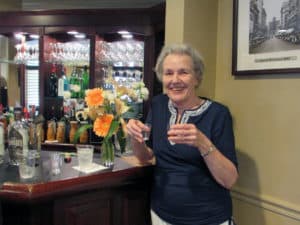 See more photos of this spirited tasting event.
Saint Luke's Home Care & Hospice 13th Annual Golf Tournament
BSP was proud to be a sponsor of the Saint Luke's Home Care & Hospice 13th Annual Golf Tournament, held at Drumm Farm Golf Club in Independence. Our BSP team hit the links while the marketing team enjoyed spending time with their Saint Luke's counterparts.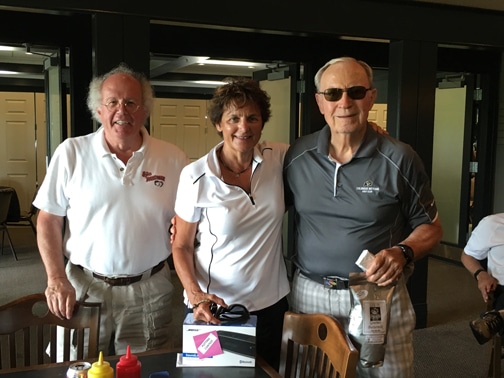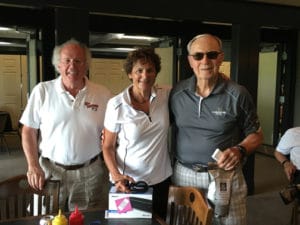 View more photos from one of our favorite annual events.
Summertime Fun with the Grandkids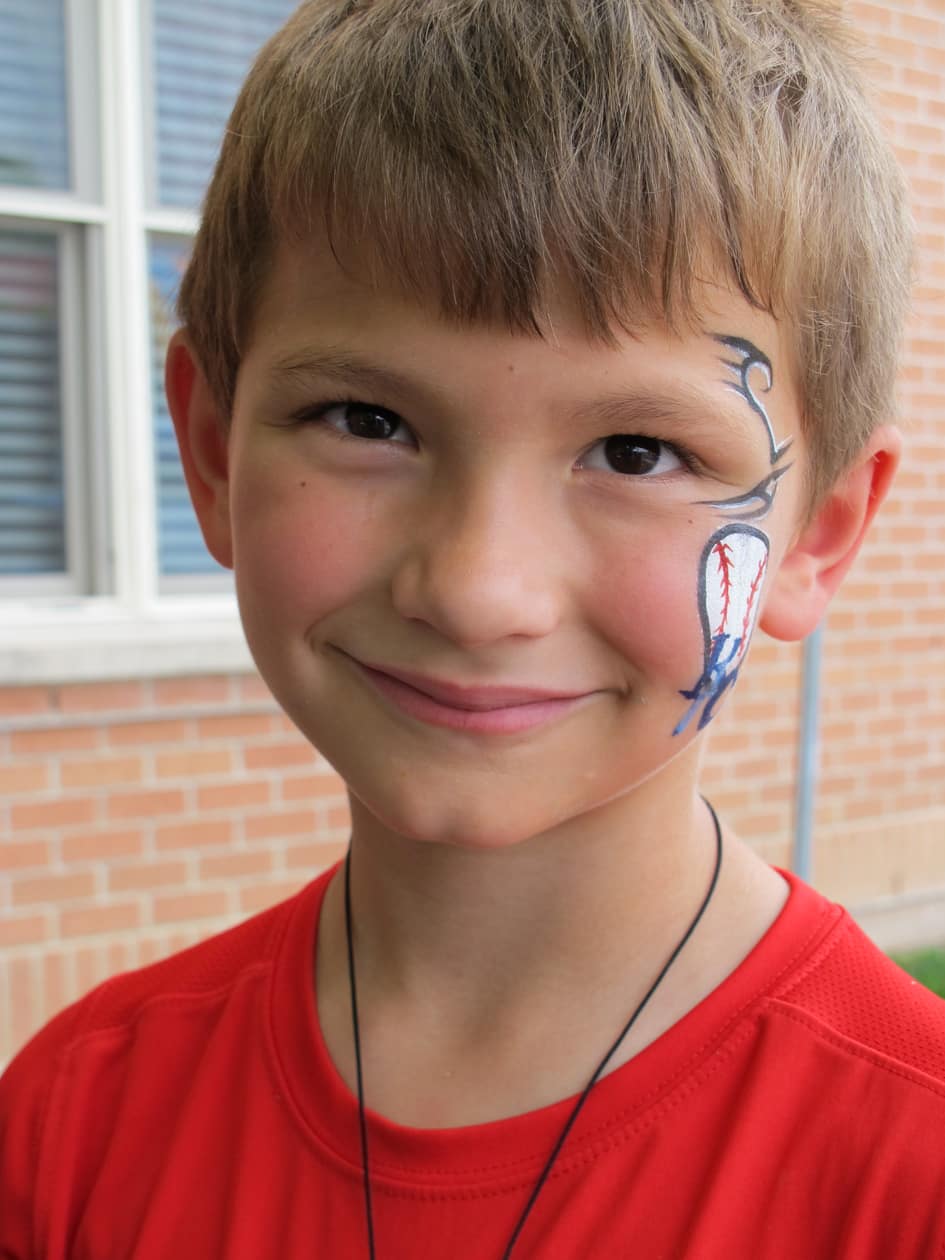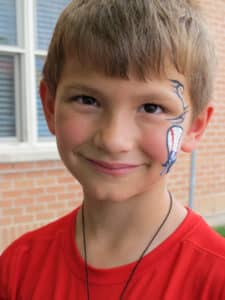 The arrival of summer means more time to have fun with the kids in our lives! Treating the grandkids to ice cream in our Bistro is an especially popular activity at BSP during the summer months.
And at Grandparents.com, they've come up with a wonderful list of 100 things to do with your grandchildren this summer. Click here to check out the list – and have a blast!!
We Rode the Streetcar!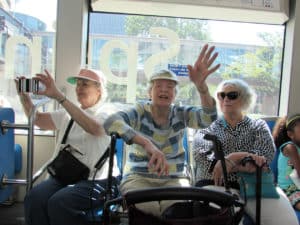 From a full BSP bus to Union Station to the new KC Streetcar to Bo Lings and back again! We had a fabulous day and can't wait to ride the streetcar again – this month to Cascone's for lunch!
WWI Museum Volunteers
Many BSP residents give of their time in many ways – and a favorite endeavor is helping the National World War I Museum with their regular mailings. One of our residents – who has been involved with the museum since before its inception and currently serves as a docent – saw the museum's need and knew he could count on his fellow residents to help!
Summertime…and the Traveling's Easy
Going on vacation is often one of the most fun parts of summer, and for folks with grandkids, it's the best time to visit and spend lots of good time with them while school's out!
Many of our residents are big travelers from multi-country bucket list trips and Road Scholar excursions to fly fishing adventures and big family vacations! They love the security of "lock-and-go" travel that comes with living at Bishop Spencer Place. No worries about stopping mail or newspapers, caring for pets, setting timers for lights, turning off the water or home security – we've got our residents covered.
Besides securing your home while you're gone, there are always special circumstances to consider when you're traveling – sometimes more so for older adults. Renowned travel guru Rick Steves has pulled together these top tips for "savvy senior travelers…who believe it's never too late to have a happy childhood."
The Health in Aging Foundation has also put together a great travel checklist to help you prepare for a big trip.
For those who care for loved ones facing the challenges of dementia, travel does not have to be off limits. Traveling can still be an enjoyable experience, there are just extra precautions that need to be taken. The folks at Caregiver.com have published two articles that provide great information on how to more easily travel with loved ones who need more help. You can read those by clicking here and here.
With these tips in mind, it will be easier for you to say bon voyage on your next trip!
Happy Trails to Connie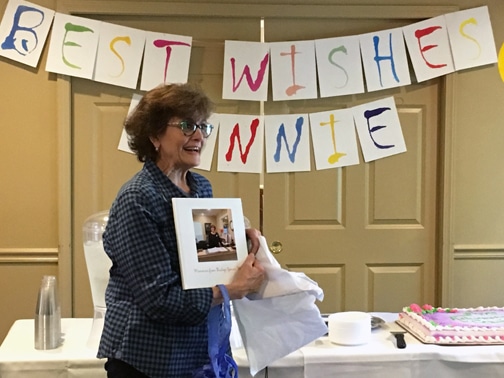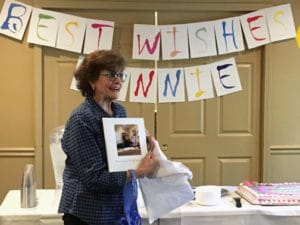 Residents, staff and visitors were sad to see a favorite employee head out into the world of retirement. One of our very capable and compassionate concierges, Connie was feted with an extra-large cake, signs, balloons, cards and a personalized photo book as a small gesture of our appreciation for making so many people happy throughout her years at BSP!
BSP's Popular Resident Panel Luncheon
BSP hosted another engaging resident panel luncheon offering guests insider insights about making the move to a life plan community like Bishop Spencer Place. Guests enjoyed a summery meal courtesy of our own PB&J Restaurant team, followed by words of wisdom from our resident panelists and guest panelists Linda Scardino of Gentle Changes and Claire McCurdy of ReeceNichols.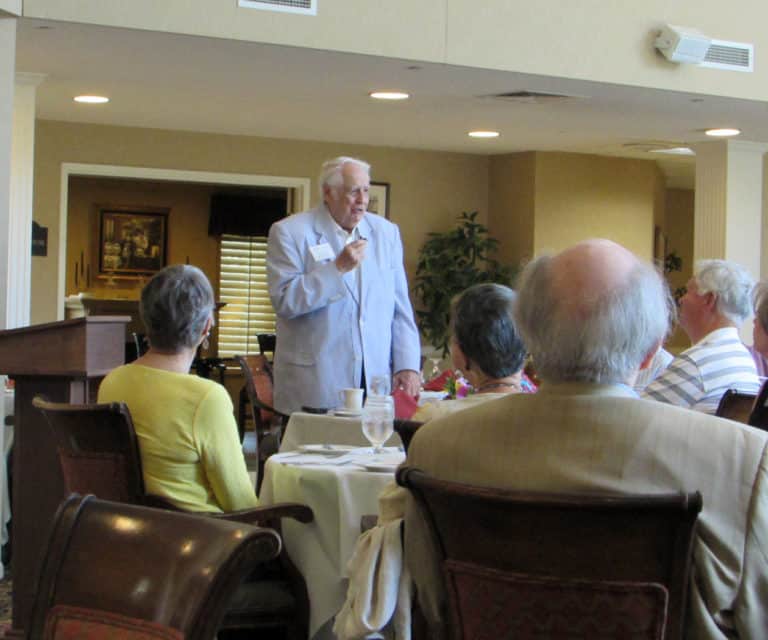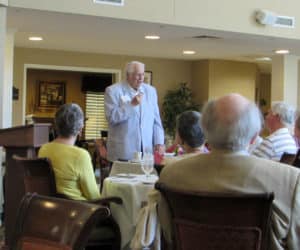 View more photos of the panel event.
Claire's Corner: Housing Market Update
We are in the thick of an exciting period of home buying and selling…so says the latest market report by the Kansas City Regional Association of Realtors (KCRAR). KCRAR, along with our local Multiple Listing Service (MLS), is responsible for keeping track of the data concerning our local real estate market. This most recent report goes on to say that there have been many multiple offer situations, and sales prices above the asking price. The report confirms what you've read here before. "Although inventory is still being stretched thin in many areas, low mortgage rates coupled with higher wages have built a relatively sturdy housing marketplace."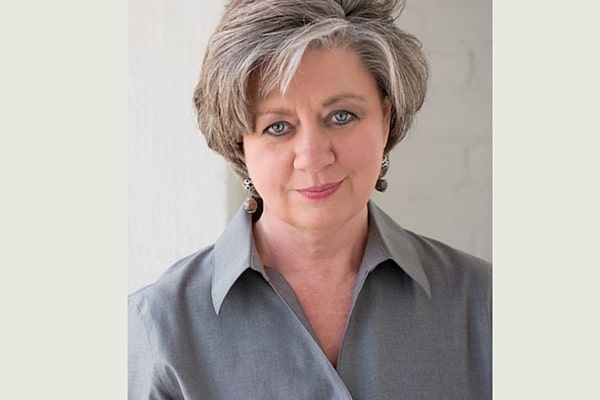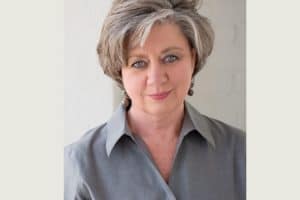 I can't emphasize enough that our market is hotter than the Fourth of July! There is a lot of anecdotal evidence I could share from personal experience, but let's look at the facts.
Read the rest of Claire's Housing Market Update.
Reflections From the Chaplain's Desk
On July 3, 1776, John Adams sent Abigail a letter about the festivities that would accompany the signing of the Declaration of Independence on July 4th. He wrote that the occasion should be commemorated "with Pomp and Parade, with … Bells, Bonfires and Illuminations from one End of this Continent to the other from this Time forward forever more."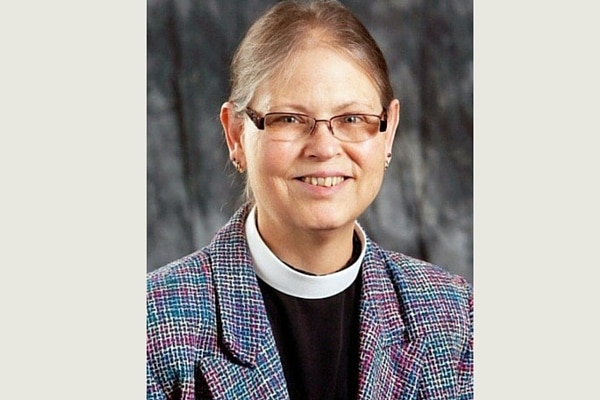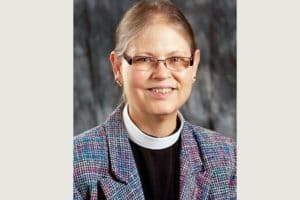 Continue reading Chaplain Kathy's July reflection.