COVID-19 (Coronavirus): What You Need to Know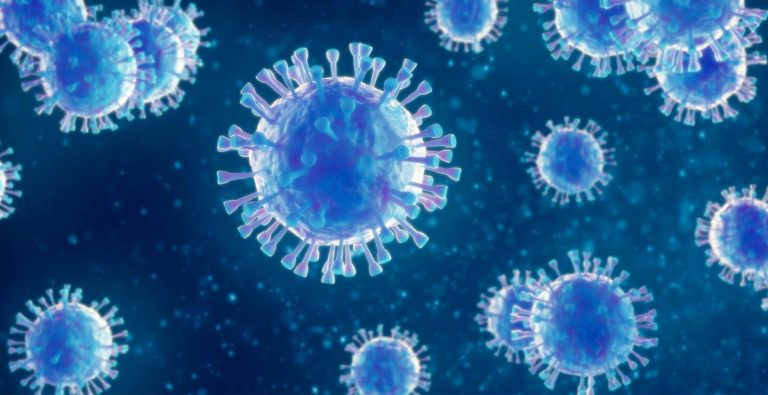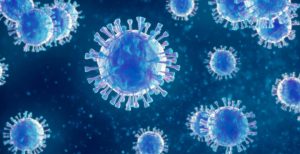 Weekly Resident and Family Communication – May 22, 2020
Sample Schedule to Promote Routines
March 17, 2020
Dear Families and Friends of Saint Luke's Bishop Spencer Place Residents,
We are working in close collaboration with local and state health departments, and with guidance from the U.S. Centers for Disease Control and Prevention (CDC). Please be assured that the health and safety of our residents are our highest priorities.
In alignment with guidance issued by the Centers for Medicare and Medicaid Services (CMS) and the CDC, we are increasing our visitor restrictions and changing dining and activity procedures.
The latest guidelines have been implemented:
Restrict all visitors except for end-of-life situations and when visitor is essential to for the resident's emotional well-being and care – exempt visitors will still need to pass screening
Restrict all volunteers and non-essential staff, including non-essential staff (e.g., barbers)
Dining areas closed and in-home dining provided
Temporarily suspended salon services
Fitness center open by appointment with a limited capacity of two residents at one time, socially distanced
Transportation temporarily suspended, except to transport residents to medical appointments
Request Madison and Jefferson residents limit activity outside Bishop Spencer Place community
Visitors to Bishop Spencer Place
Visitors are temporarily restricted community-wide. Please consider using the phone, email, Facebook, and other options instead of an in-person visit, if possible. We certainly don't want this time to be isolating for anyone, but we want to be diligent in our efforts to not introduce illnesses into our community.
Exempt visitors will be required to wear a mask, restrict their visit to the resident's room, and meet all of the following screening criteria:
Temperature of less than 100 degrees
No signs or symptoms of respiratory infections, such as fever, cough, shortness of breath, or sore throat
No contact within past 14 days with anyone with a confirmed diagnosis of COVID-19, or who is under investigation for COVID-19, or who has been ill with a respiratory illness
No travel within the past 14 days internationally to countries identified by CDC
Does not reside in a community where community-based spread of COVID-19 is occurring
Dining and Activity Updates
These measures are important steps as communities across the United States practice "social distancing" and limit opportunities for in-person gatherings in order to slow transmission of this new virus.
In–room dining
Our dining partner, PB&J, is visiting residents' homes daily, sharing information on the day's menu and specials. Residents simply provide PB&J with their dining order and a their meals are delivered direct to their home.
In–room activities
As we temporarily suspend all group activities, please let us know how we can help your loved ones with activities in their home or room. We will do our best to accommodate needs individually. Bishop Spencer Place encourages you to stay connected remotely with your family and friends. Consider phone calls, text messages, social media, and video chat. If you need ideas, we want to help you stay connected.
Practice social distancing
One of the ways we can help keep ourselves and our community safe is to practice "social distancing." This means limiting contact with others—including staying 6 feet apart, and not shaking hands or hugging. Social distancing is an important step to help prevent the spread of germs in our community. Limiting contact reduces opportunities for transmission of illnesses.
The fitness center and beauty shop will be closed temporarily. While being mindful of social distancing, use of common areas such as the library and Westport Room is still available, and you may continue to walk the gardens. Laundry rooms are still operational, and we will continue to provide mail services to all residents.
To continue to serve our residents, there will be times when our staff will be within 6 feet of them, and I assure you our entire staff is following thorough protocols designed to protect the safety of all residents.
Remaining within the community
We can all do our part to reduce the risk of bringing in outside illnesses by remaining on the ground of Bishop Spencer Place. We are asking Madison and Jefferson residents to limit their activity outside the community and if a resident must leave are asked to re-enter through the Madison entrance for screening. We encourage you to reach out to your loved ones to arrange deliveries to the Madison Concierge – we will then deliver directly to the resident's apartment. We are available to provide assistance in placing online grocery orders. Transportation will be temporarily out of service, except to take residents to medical appointments. We recommend our residents consider moving their prescription to a pharmacy that will deliver if they are not currently utilizing pharmacy delivery.
Diligent Precautions
While we never like to hear about an emerging illness like COVID-19, as a senior living community, we thoroughly plan and prepare for events like this. Our leadership is meeting daily to assess the current situation and to ensure we have all the appropriate plans, supplies, and staffing in place to respond.
We are, as always, vigilant in our cleaning efforts. We are working closely with residents to remain alert to recent or upcoming travel, particularly to areas identified by the CDC as areas of concern.
We have asked our community to notify Concierge of any recent or upcoming international travel. We are also asking residents to stay home when they are ill and to notify us immediately of illness so our nursing staff can check in with them and identify any need for further care or assessment.
As with all other CDC and CMS recommendations, we adopted these guidelines immediately and are taking every precaution to keep our residents and staff safe.
Again, every measure we are taking is designed to help safeguard the health of our residents and staff. Bishop Spencer Place is home to our residents, and we take our responsibility to make it a healthy place extremely seriously. Thank you for your understanding during this time.
As we follow the guidance of CDC and CMS, we encourage you to follow this website to stay updated with the latest information. If you have any questions or would like additional information, please reach out to me at 816-595-5003 or email me at deedunn@saintlukeskc.org.
Warm regards,
Dee Dunn
CEO